We make our products the traditional way, using the finest sustainable raw materials and the processes kindest to the textures, flavours and environment of the sea. 
DISCOVER THEM
Bahía de la Concha is a family company where we make products mainly based on fish and seafood.
We focus on the quality of the raw materials and the traditional recipes of our cuisine to hand craft our products.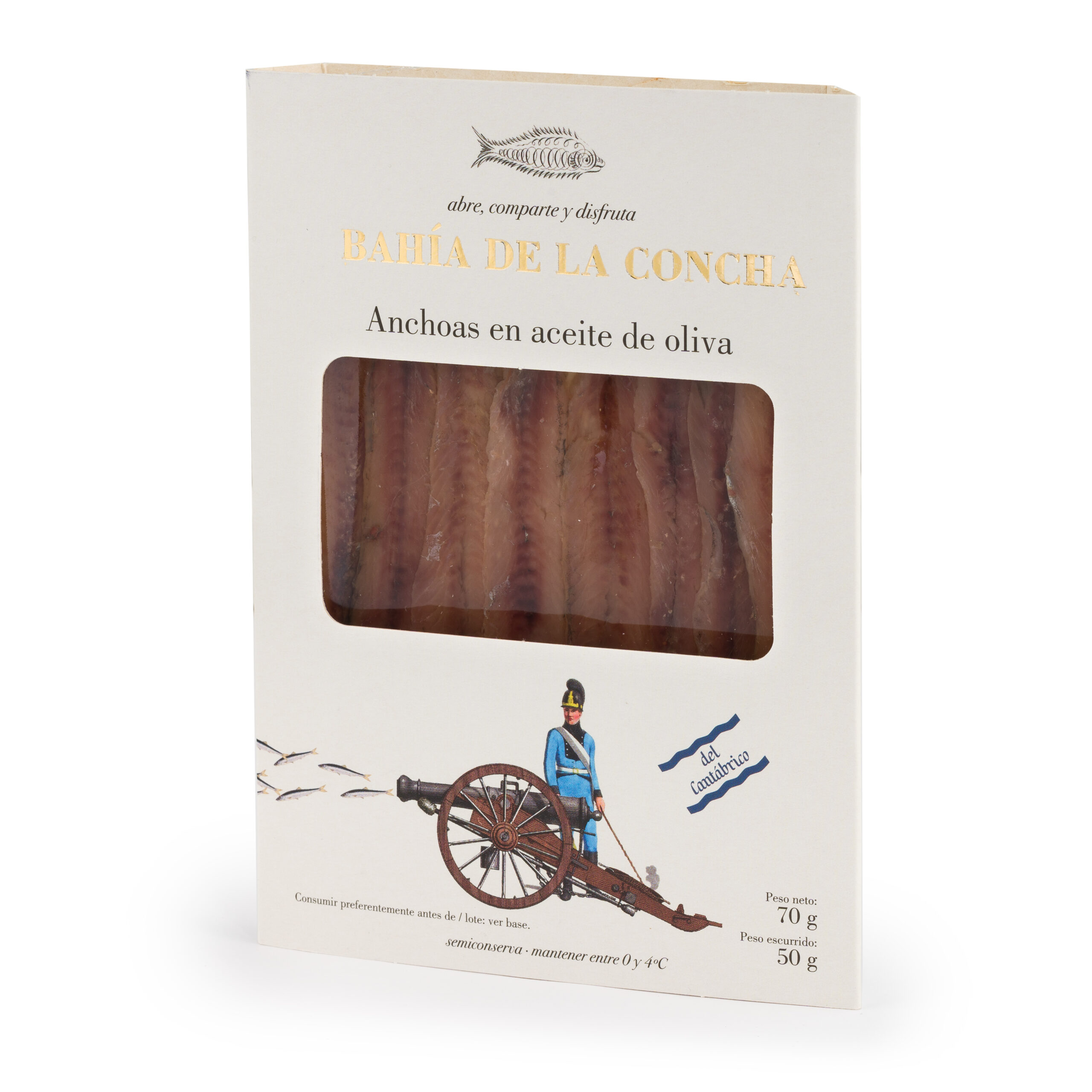 Salted anchovies from the Cantabrian Sea in olive oil
Light on salt, an "al dente" texture and made exclusively with anchovies from the Cantabrian Sea. 
Salt-cured for just the right amount of time, we later thoroughly desalt, clean, hand-cut and pack our anchovies in virgin olive oil. 
White anchovies from the Cantabrian Sea
We only use anchovies from the Cantabrian Sea. We marinate them in a perfect blend of vinegar and white wine.
Packed in olive oil with garlic and parsley, keeping the nuances of the fish intact, with an "al dente" texture and an unbeatable flavour.
Anisakis free product.
Octopus cooked in its juice
Delicious octopus cooked in its juice. The finest of raw ingredients and slow cooking result in this very tasty octopus. Once cooked, we separate the flesh from the juice so that it can be used to its full advantage.
Prepare it à la plancha, in the microwave or on the barbecue and use the juice to make rice, boil potatoes, etc. 

«The best raw materials, a dynamic range, marketing investment to match the content.»
Partenaire France

«Los productos de Bahía de la Concha son fiel reflejo del saber hacer y el respeto por la tradición, las texturas y los sabores.»

«Una sopa de pescado realmente buena y super sabrosa.»
David de Jorge

«We are honored to import these anchovies of excellent quality. A true taste of Basque cuisine is transported to the US market.»
USA Partner
Do you have a delicatessen store?
Are you a distributor of gastronomic products?
CONTACT US
BY COMPLETING THE FOLLOWING FORM: